My sister, still in love with the Cottagecore fashion style, describes it as an escape from our fast-paced and technology-driven world. She says it's comforting to imagine a simpler life where one can live in a cozy cottage, surrounded by nature, and wear clothing that reflects that lifestyle.
Cottage-style fashion has recently been on the rise in popularity, focusing on classic, Vintage-inspired styles. This trend is about taking a step back from modern life and embracing simpler times. This trend is defined by its romantic and vintage aesthetic, inspired by the traditional English cottage lifestyle.
This unique style combines comfort and simplicity with a hint of femininity, making it perfect for those who want to express their style without going overboard.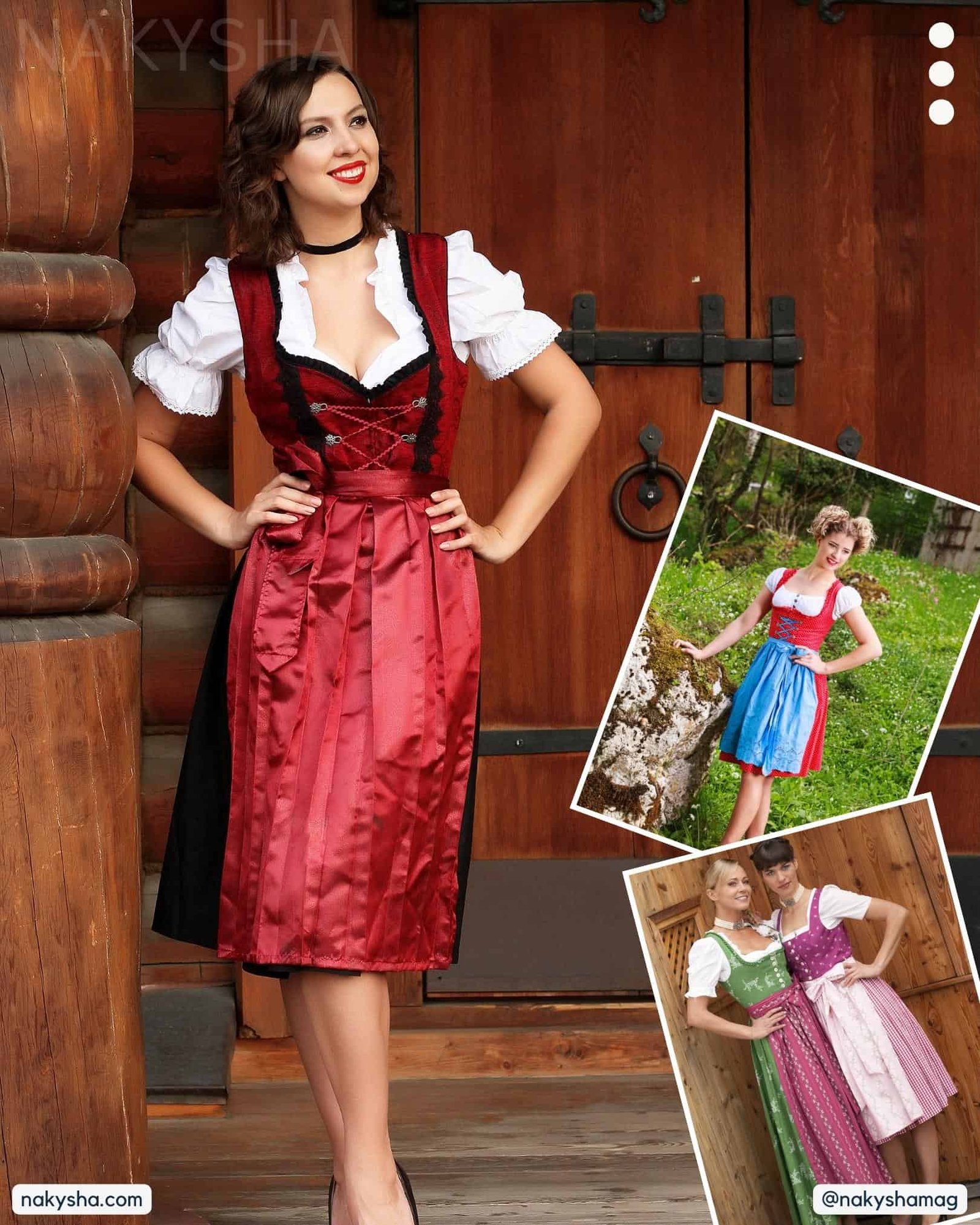 This article will explore everything you need to know about cottage-style fashion. It will discuss creating a chic cottage-style wardrobe that will take you from day to night all year, from key pieces to styling tips and tricks.
What is Cottagecore Fashion?
Cottage-style clothes are usually loose-fitting and made of natural materials like linen, muslin, lace, and cotton. Flowing skirts and jumpsuits in soft colors like cream, brown, and green are every day in classic styles.
Its style values comfort and old-fashioned things like nature, nostalgia, and femininity. At its core, cottage-style clothing is all about comfort. You need oversized sweaters, floral prints, crochet items, and hand-made accessories for a classic cottage-style look.
These garments are designed with comfortability in mind – fabrics such as linen, cotton, or wool are often preferred to create loose-fitting silhouettes that provide maximum coverage without sacrificing style.
Also, layering is encouraged to add extra warmth during the colder months without losing the laid-back vibe that this style is known for. Cottage-style fashion is more than just a style of dress; it's an entire lifestyle choice that can be enjoyed by people of all ages.
The Meaning of Cottagecore Fashion
The term "Cottagecore" refers to a fashion movement that takes its cues from an idealized, bucolic rural lifestyle. It is typified by its use of pastel tones, retro-inspired floral prints, delicate fabrics like lace and linen, and voluminous, baggy cuts.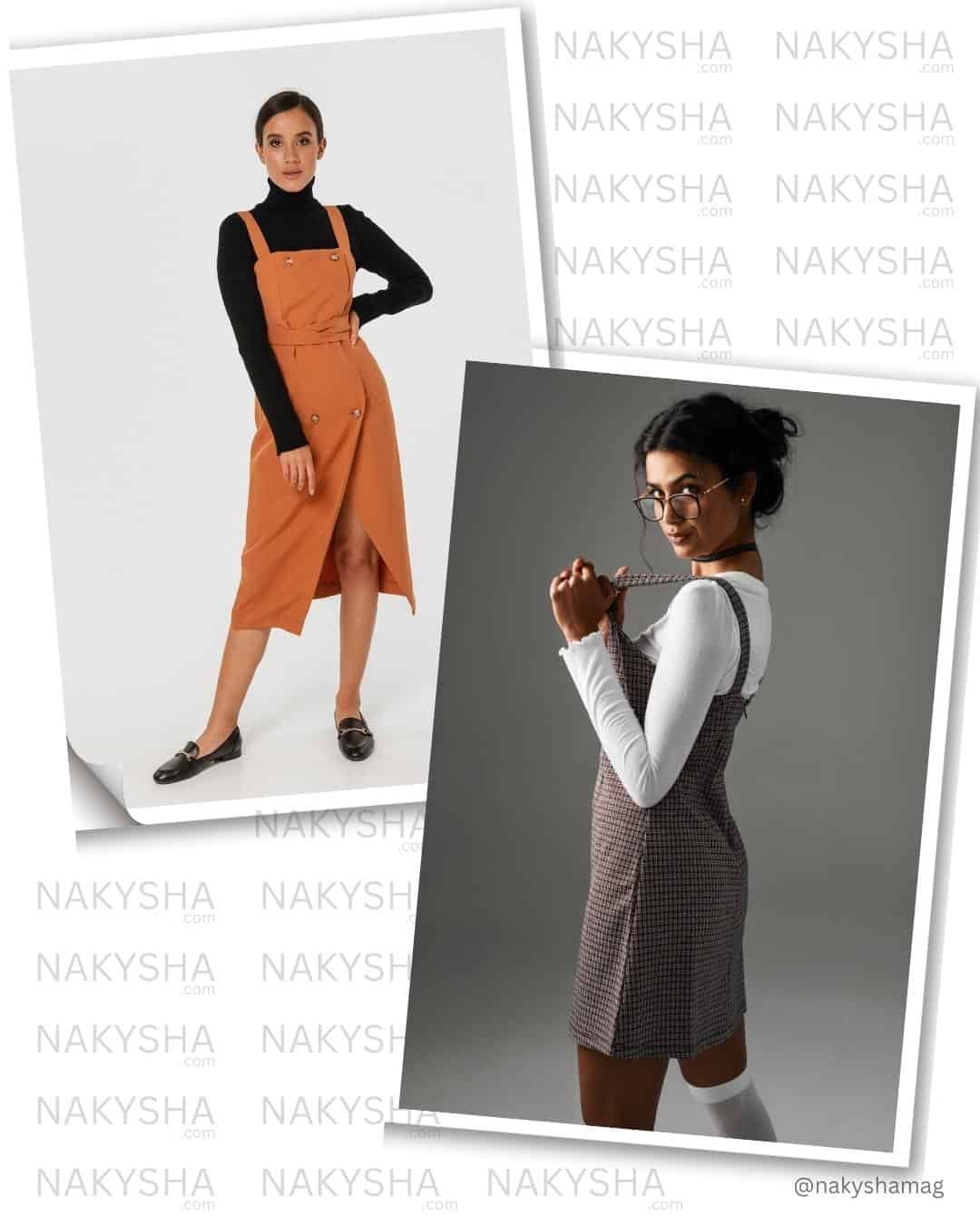 Pinafores, aprons, and smock dresses are just a few examples of how cottagecore designers draw inspiration from the past when creating their clothes. Accessories, such as wicker bags, vintage watches, and floppy hats, are also commonly associated with this fashion.
The cottagecore style emphasizes natural materials, handmade items, and an appreciation for the beauty of the natural world. It is frequently associated with nostalgia and a yearning for a more straightforward way of life.
Types of Cottagecore Fashion
The term "Cottagecore" refers to a style of dress heavily influenced by the traditional architecture, landscaping, and way of life found in the English countryside. These are some examples of types of Cottagecore styles:
Prairie Style: This style features flowing dresses or skirts in floral prints, gingham, or plaid. It also includes puffy sleeves, ruffles, and lace trims.
Farmcore: This style emphasizes practicality, with durable fabrics such as denim and canvas and clothing that is easy to move in, like overalls and work shirts.
Fairycore: This style takes inspiration from the world of fairies and fantasy. It includes sheer fabrics, delicate floral prints, and soft pastel colors. Accessories like flower crowns and butterfly hair clips are also popular.
Cottagegoth: This style combines the romanticism of Cottagecore with the edginess of gothic fashion. It includes dark colors, lace, and Victorian-inspired clothing.
Country Lolita: This style blends the cute and playful aspects of Japanese Lolita fashion with traditional English countryside elements, such as tweed and corduroy fabrics and bonnets or berets.
Classic Cottagecore: This style features classic and timeless silhouettes, such as maxi dresses, midi skirts, and blouses, in natural colors and fabrics like linen and cotton. It also includes details like embroidery, crochet, and button-up collars.
The Sources of Inspiration
The person credited with introducing Cottagecore as a fashion trend is Grace Atwood, an American lifestyle blogger. In 2017, she created the hashtag #cottagecore on Stripes & Sequins to describe her style. The hashtag quickly caught on, and it became popular amongst other bloggers and influencers within no time.
This helped to spread awareness of the Cottagecore movement and encourage more people to embrace this fashionable look that focuses on comfort and simplicity. Since then, many brands have acknowledged this trend by creating collections dedicated solely to Cottagecore fashion.
Popular Cottagecore Fashion Designers
Cottage style is a relatively new and small subset of fashion. There are no designers who only make clothes in this style. However, many designers incorporate elements of cottage culture into their collections. Here are some famous designers of Cottagecore fashion.
Batsheva Hay – Her brand Batsheva is known for its vintage-inspired prairie dresses, ruffled collars, and playful prints.
Simone Rocha – The Irish designer incorporates romantic and feminine elements into her collections with delicate lace, floral prints, and ruffles.
Molly Goddard – Known for her voluminous tulle dresses, Goddard's designs have a whimsical and romantic feel.
Cecilie Bahnsen – The Danish designer's collections feature soft, flowing silhouettes, delicate embroidery, and pastel colors.
Laura Ashley – While the brand has been around since the 1960s, its floral prints, ruffled collars, and vintage-inspired designs have become popular among Cottagecore enthusiasts in recent years.
Erdem – The Canadian-born, London-based designer incorporates florals, lace, and feminine silhouettes into his collections, often inspired by his Turkish-English heritage.
It's important to note that Cottagecore is more of a DIY and thrift store-inspired style, with many fans making their own clothes or reusing old ones to fit the look.
Why is Cottagecore Style Still Popular?
Several factors have contributed to the rise in popularity of the Cottagecore genre in recent years. Let's look at the most critical factors why the Cottagecore style is still prevalent.
Cottagecore is a way to get away from the hectic pace and constant stimulation of today's technologically advanced society and return to a more relaxed and unhurried way of life. Many people are drawn to this style because of its positive associations with those concepts, slow living, and the natural world.
Cottagecore fashion is nostalgic because it is based on traditional rural English lifestyles, which can make one feel sentimental. It can also be interpreted in this way as a counterpoint to the fast-paced and unsustainable practices of the modern fashion industry.
The rise in popularity of the Cottagecore style can be directly attributed to the rise of social media platforms like Instagram and TikTok. With more than 2.3 billion views, the #cottagecore hashtag on TikTok has inspired a community of creators to share their Cottagecore-inspired looks, crafts, and advice.
People of all ages, sexes, and body types can appreciate and wear Cottagecore clothing. It's a safe place to experiment with one's fashion and identity, fostering creative expression.
The Cottagecore style is commonly associated with sustainability because of its emphasis on using vintage items, repurposing materials, and making one's clothes. The Cottagecore aesthetic appeals to many people because it allows them to express their values with a smaller environmental footprint.
The Cottagecore aesthetic allows people to rediscover their connection to the natural world, unleash their creativity, and find solace in an otherwise chaotic world.
The Evolution of Cottagecore Fashion
Since its inception, the Cottagecore fashion trend has developed. Here is a quick recap of its development.
Cottagecore fashion's roots can be traced back to the Victorian and Edwardian eras of traditional rural England. It features dresses with long, billowing skirts, high collars, and lace detailing.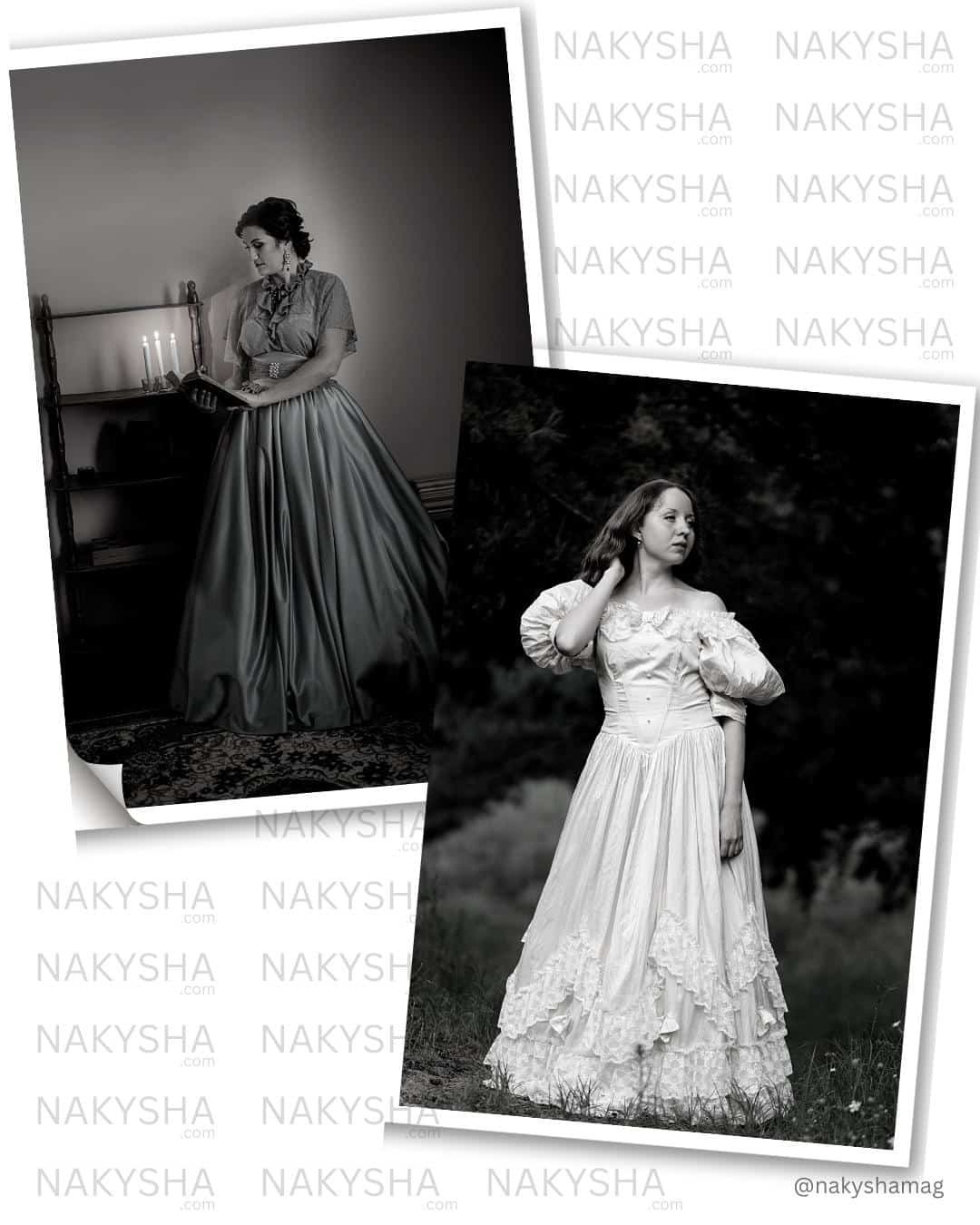 Cottagecore, a retro style popular in the 2000s, made a comeback in the 2010s with its emphasis on prairie dresses, floral prints, and romantic details.
In the 2020s, Cottagecore fashion went mainstream, with many high-end designers and influential bloggers adopting elements of the style for their own collections.
Sub-genres such as Farmcore, Fairycore, and Cottagegoth emerged as the Cottagecore aesthetic grew in popularity. Different subgenres are characterized by different fashion choices, such as the prevalence of black, the use of sheer fabrics, or the incorporation of workwear staples.
Cottagecore fashion has recently strongly emphasized sustainability, with many followers opting to upcycle or make their clothes rather than buy brand-new ones. Sustainable fashion and lifestyle options are becoming increasingly popular, and this aesthetic's focus on natural materials, slow living, and conscious consumerism reflects this trend.
Cottagecore has progressed from a romanticized view of rural England to a more inclusive and environmentally friendly style that values individuality, originality, and a solid bond to the natural world.
What are the Characteristics of Cottagecore Fashion?
The Victorian and Edwardian eras of rural England are particularly influential on the Cottagecore aesthetic. Some defining features of the Cottagecore style are as follows.
The Cottagecore style emphasizes soft and flowy silhouettes, notably in voluminous skirts and dresses. The most popular fabrics are cotton, linen, and silk.
Cottagecore style frequently incorporates feminine touches like ruffles, lace, embroidery, and floral prints into their clothing. Particulars such as lace-up corsets, puffy sleeves, and high collars are typical.
Colors like beige, cream, white, and pastels make up most of the Cottagecore fashion industry's go-to color palette. Shades of green and brown, found in nature, are also popular.
Cottagecore is a subgenre of streetwear that draws inspiration from earlier decades, most notably the Victorian and Edwardian. Common choices include prairie dresses, aprons, and pinafores.
Despite Cottagecore's reputation for a mushy, dreamy aesthetic, its designers also place a premium on functionality. Sturdy boots, overalls with a workwear vibe, and functional bags are standard components of this style.
Thrifting, upcycling, and using natural materials are frequently associated with the Cottagecore fashion movement, a positive step toward a more sustainable fashion industry. This movement rejects fast fashion favoring a more considered and deliberate dressing.
The style "Cottagecore" is an environmentally friendly, sentimental throwback to simpler times that honors the beauty of nature and the inherent charm of rural life.
The Colors of Cottagecore Fashion
Cottagecore clothing typically features a muted, earthy color palette reflecting rural life's serenity.
In case you were wondering, some of the most popular colors in Cottagecore clothing are:
Pastels: Pink, lavender, mint, and peach are typical Cottagecore color palettes. The soft, flowy silhouettes typical of Cottagecore look great in these colors, which evoke nostalgia and romance.
Brown, beige, and green are earthy tones in Cottagecore clothing. These hues are reminiscent of the earthy splendor of rural settings, and they help to calm and center the mind.
Regarding the Cottagecore style, neutral colors like cream and white are frequently used. They make the aesthetic feel more airy and open and evoke thoughts of innocence and purity.
Floral prints are ubiquitous in the Cottagecore style and can be found in a broad spectrum of colors, from muted pastels to vibrant primary shades. Wearing floral prints makes you feel more feminine and whimsical, adding a romantic touch to your look.
The classic colors of red, blue, and green are used in the Gingham pattern of Cottagecore. This print's whimsical and wistful aesthetic addition can benefit from dresses, blouses, and skirts.
Cottagecore fashion generally uses a muted, earthy color scheme that is both ethereal and romantic, evoking the peacefulness and tranquility of the countryside.
How to Dress Cottagecore Style?
If you're interested in dressing in the Cottagecore style, here are some tips to help you achieve the look:
Dresses, skirts, and blouses with looser cuts are excellent options for a more carefree look. Find fabrics with excellent drape and flow, such as cotton, linen, and silk.
Include feminine touches in your ensemble through lace, ruffles, and embroidery. You can also add romance with puffy sleeves, high collars, and lacing that looks like a corset.
Choose a color scheme that is natural, earthy, and soft, and get ideas from the beauty of nature. The cottage style typically uses earthy tones like brown, beige, and green and pastel colors like pink, lavender, mint, and peach.
Add vintage-inspired pieces, such as aprons, pinafores, and prairie dresses. Find items with a timeless, traditional look and feel.
Pieces like sturdy boots, workwear-inspired overalls, and functional bags are perfect for incorporating into your outfit, as the cottage-chic style emphasizes functionality.
Wear nature-inspired accessories. Embellish your outfit with accessories that draw inspiration from the natural world, such as floral headbands, straw hats, and woven bags. Wooden and stone jewelry are also appropriate for the Cottagecore style.
Sustainable fashion is made possible by being aware of things like thrifting, upcycling, and using natural materials.
The Cottagecore style aims to create an eco-friendly and romantic look. It takes its cues from rural life and the natural world.
Cottagecore Fashion Outfits
Clothing in the cottagecore style is often loose and feminine, with a romantic feel, and it often has a vintage feel as well. The following are some examples of clothing that would be considered part of the Cottagecore fashion movement:
A long, loose dress with a high neckline and ruffled details, also known as a "prairie dress." It is typically crafted from airy materials like cotton or linen and decorated with floral patterns. Complete your Cottagecore getup by accessorizing with ankle boots and a floppy hat.
Pinafore Dresses are sleeveless dresses typically worn over another garment, such as a shirt or blouse. It's typically made from robust materials like denim or corduroy and has a square neckline. Add a cute and functional outfit with a blouse or button-down shirt with puffy sleeves and ankle boots.
The overall is a staple of the Cottagecore style because of its versatility and utility. Wear with a button-down shirt and boots for a professional look.
A midi skirt also called an "above the knee" or "knee length" skirt, hits right above the knee and has a looser cut. Combine with a shirt and flats for a no-fuss Cottagecore look.
A maxi dress, also known as a long dress, reaches either the ankles or the floor. For a more romantic Cottagecore look, try a dress with floral prints, puffy sleeves, or ruffled details. Wear with sandals or boots, as appropriate.
What we mean by "apron dress" is a sleeveless garment with a bib-like front and a full, flared skirt. It is a staple in Cottagecore wardrobes and is typically crafted from airy fabrics like cotton or linen. Try it on with a blouse or shirt and sandals or boots.
Outfits in the Cottagecore style are known for emphasizing ease of wear, functionality, and a dash of romance. It highlights a slow and sustainable approach to style by praising the splendor of nature and traditional rural ways of life.
Cottagecore Fashion Makeups
The Cottagecore aesthetic has become increasingly popular, focusing on natural beauty and minimal makeup. From rosy cheeks to freckles, this style of makeup is all about celebrating one's natural features. But which colors are most popular in Cottagecore makeup?
Earth tones like browns and tans are crucial to achieving a Cottagecore look. They help create a subtle base while bringing out other facial features like eyes and lips. Pinks and corals have also grown in popularity as they add enough color to give you that sun-kissed glow without overpowering.
The Cottagecore aesthetic has been increasingly popular among makeup enthusiasts in recent years. This trend focuses on creating a natural, romantic, and ethereal look often achieved using light colors and minimal products.
Cottagecore Fashion Hairstyles
Cottagecore style emphasizes comfort and simplicity, focusing on effortless yet beautiful styling. Hairstyles are no exception – cottagecore hair looks natural, dreamy, and gorgeous. Cottagecore hairstyles have been gaining popularity recently, but their origins date back much further.
This soft, romantic, and slightly disheveled hair trend has existed for centuries. Cottagecore hairstyles, more commonly referred to as 'bed head,' were popularized in the 1920s when women began to ditch the structured bobs and shingled cuts associated with the Edwardian era.
Influenced by a move towards freedom and liberation, these new styles were characterized by curls that fell naturally from a center parting – often left to dry without combing them out. 
The trend experienced a revival in the 1960s thanks to film stars like Brigitte Bardot and Mia Farrow, who made waves with their signature tousled 'dos. To achieve this look, start with freshly washed hair to ensure your style lasts longer. Loose waves created by air drying or curling will give you an effortlessly feminine look, while braids can add charm for a more elevated appearance.
Cottagecore Fashion Accessories
If you've been scrolling through Instagram lately, chances are you've seen the hashtag #Cottagecore. This aesthetic trend has been gaining huge popularity recently as people look to add a touch of natural beauty and cozy vibes to their lives. One of the best ways to incorporate this trend into your life is by adding Cottagecore-inspired accessories to your wardrobe and home decor.
From basket bags and macrame wall hangings to ditsy florals and vintage furniture, plenty of accessories can make any space look instantly more cottage-like. Cottagecore fashion has something for everyone, from gingham headbands and oversized blouses to straw hats and linen trousers. Chunky knits can be worn over floaty dresses or as part of a cute two-piece ensemble. And don't forget about floral prints!