When one thinks about retro fashion, the 1970s and 1980s are likely to come to mind. However, a quick glance at 1960s catalogs, editorials, and celebrity street style reveals that many of the styles portrayed are just as relevant today as they were back then.
The 1960s were undeniably one of the most influential periods in fashion history. The decade revolutionized womenswear with vibrant colors, startling cuts, and a rebelliously youthful attitude, setting the tone for modern style.
As a result, it's no surprise that significant trends from the era continue to influence designers, stylists, and fashion-conscious people all around the world. Take a peek at our '60s fashion for women guide to channel the era's iconic aesthetic for yourself.
Overview of 60s Fashion Trends
The 1960s saw a lot of changes in women's fashion. Unlike earlier decades, the 1960s saw a slew of new and diverse trends emerge. The 1960s embraced everything with style, from elegant to casual to bright colors and vivid designs. Extreme hemlines, psychedelic designs, and low heels are just a few of the styles that reflected what was going on socially at the time.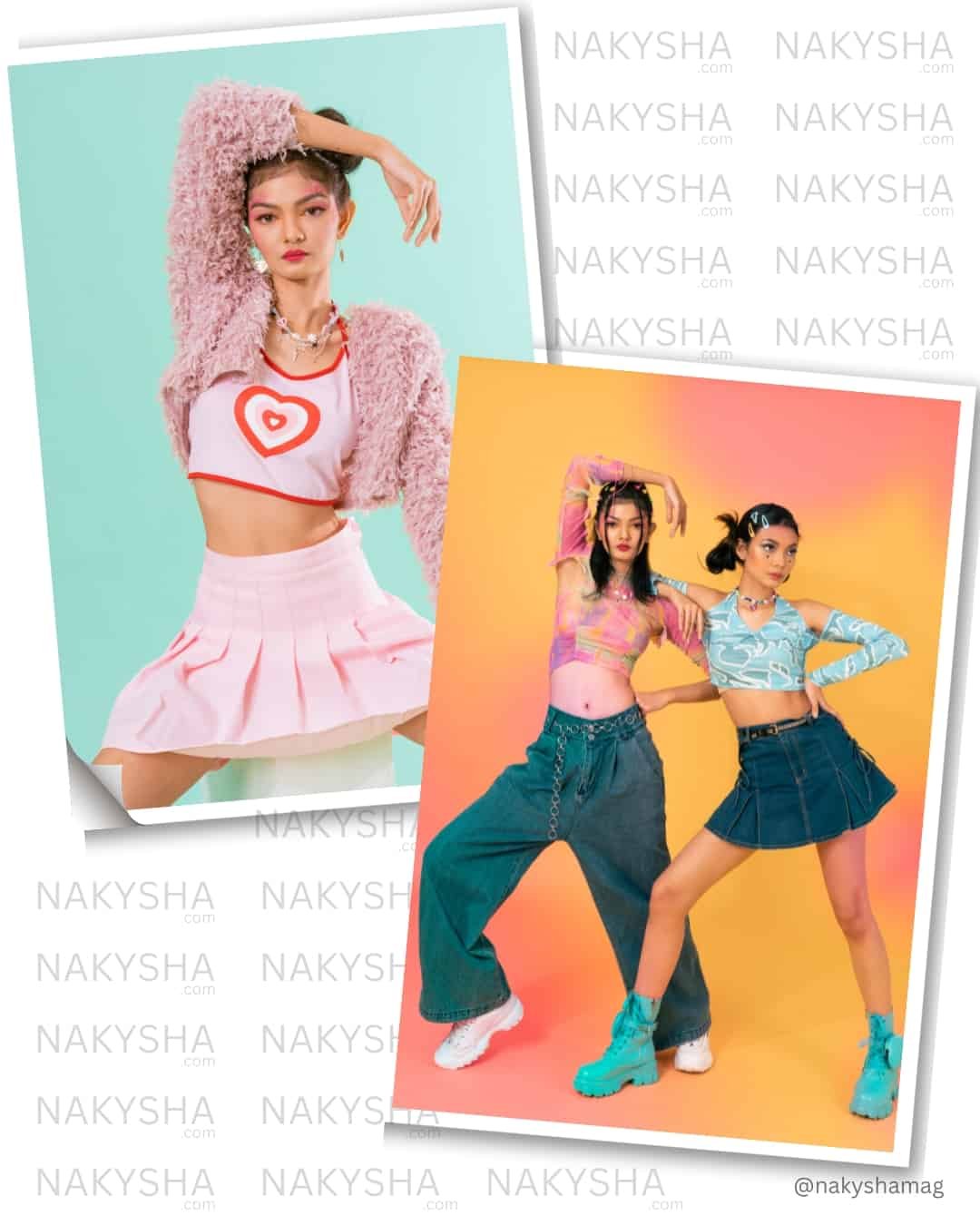 Traditions were broken and self-expression was encouraged during the swinging 60s. The decade served forth plenty of style inspiration, influenced by the youth of the time. Fashion in the 1960s was revolutionary, as it moved away from the prim and proper 1950s and into the turbulent new era. Mod, beatnik, and hippy looks were popular during the decade, and they all reflected the decade's artistic, joyful, and free spirit.
High-profile figures from the era, many of whom are responsible for the revival of these patterns, are also a good source of inspiration. Musical legends such as Diana Ross and The Supremes, as well as Eartha Kitt, argued for a showy but classic approach to dressing that harkens back to the 1960s.
It's no surprise that designers are drawing inspiration from this period, especially because legendary photographer Slim Aarons' travel photographs are pinned on practically everyone's mood board. Continue reading for those in the know to learn about the complete range of 1960s fashions making a comeback.
The Key Features of 60s Women's Fashion?
Women's dress during the early 1960s was influenced by Jackie Kennedy's style. A First Lady had never been such a style trailblazer before. Women all over the world wanted to imitate her elegant yet fashionable style. Her style featured the following elements:
Hat with a pillbox on it
pastel-colored suits
Jackets with a boxy fit and a short length
Dresses with a shift
Sunglasses that are too big
Pearls
The Inspirations of Fashion Trends in the 60s
Other fashion-forward women helped to set the fashion tone that the 1960s were renowned for, and the former First Lady wasn't the only style icon of the decade.
Twiggy was the most famous fashion model of the day, and she was recognized for her "pixie look" which consisted of shift dresses, ballet flats, cigarette pants, and a cropped haircut.
Audrey Hepburn, the Hollywood screen goddess, was also a fashion icon, thanks to her performance in Breakfast at Tiffany's, one of the most successful films of the 1960s.
Brigitte Bardot epitomized the pin-up girl and sex kitten; she popularized the Bardot neckline (a wide-open neck that exposes your shoulders), the bikini, the gingham pattern, and the Choucroute, a beehive-inspired haircut.
Popular Fashion Designers in the 60s
The 1960s was an exciting time for fashion, with many designers making their mark on the industry. Some of the most popular fashion designers during this era include:
These designers, along with many others, helped to shape the fashion landscape of the 1960s and continue to influence fashion today.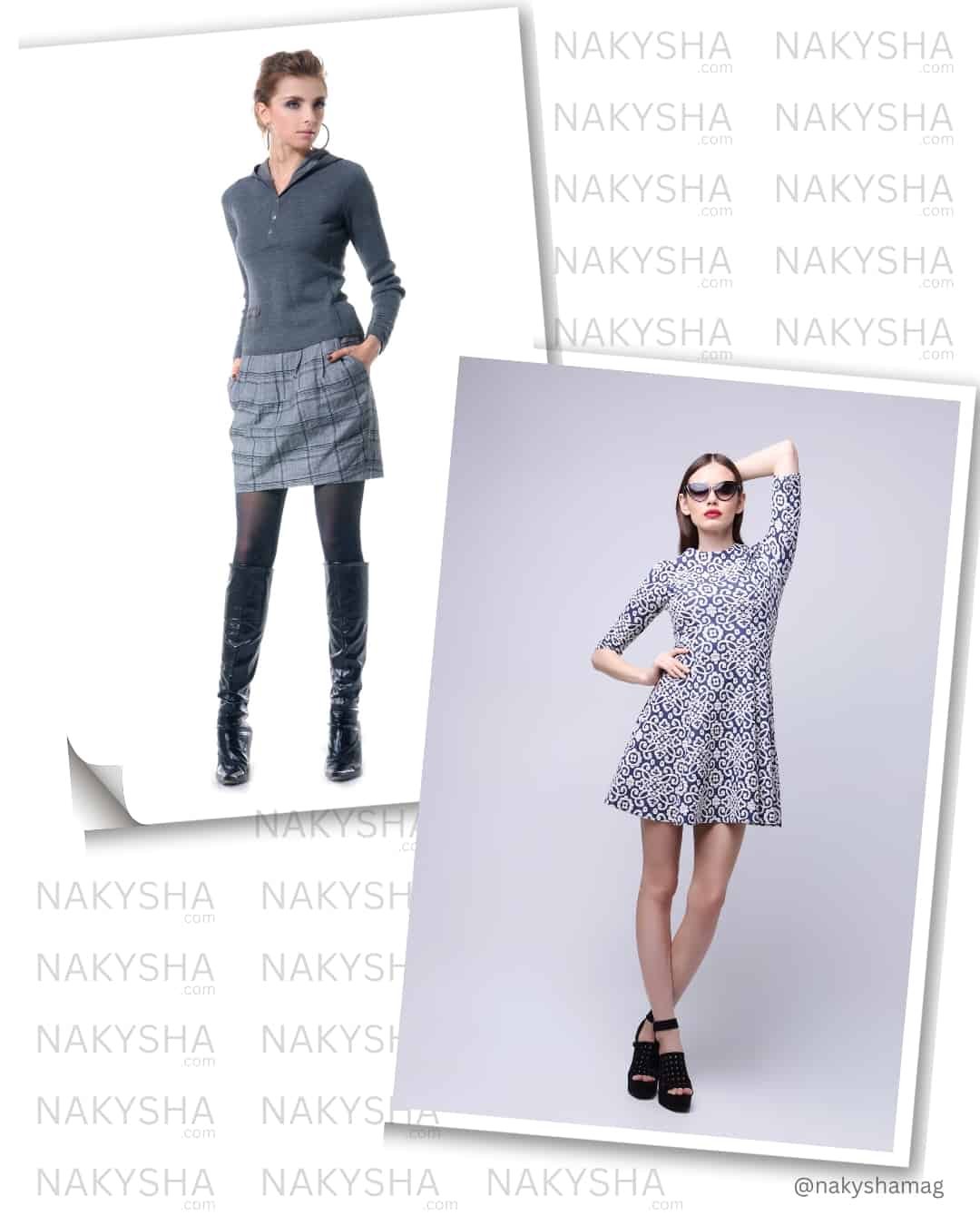 How to Incorporate 60s Style into Modern Fashion?
The 1960s was an iconic decade for fashion, and many of its styles and trends have made a comeback in recent years. Here are some ways to incorporate the 60s style into modern fashion.
This fashion is all about having fun and expressing yourself, so don't be afraid to experiment and make your 60s style your own!
Mini Skirts: The mini skirt was a signature style of the 60s, and it's still popular today. Pair a mini skirt with a fitted top and some boots or sneakers for a modern twist.
Bold Prints: 60s fashion was all about bold prints and patterns, so incorporating a printed dress or blouse into your wardrobe can instantly add a touch of retro flair.
Wide-Leg Pants: Wide-leg pants were a popular style in the 60s, and they're making a comeback today. Pair them with a tucked-in blouse or shirt for a chic, retro-inspired look.
Shift Dresses: The shift dress was a staple of 60s fashion, and it's a versatile piece that can be dressed up or down. Pair it with some boots or heels for a modern twist.
Mod Accessories: Accessories like bold sunglasses, statement earrings, and geometric jewelry were all popular in the 60s and can add a touch of retro glamour to any modern outfit.
Retro Hairstyles: Retro hairstyles like beehives, bouffants, and pixie cuts were all popular in the 60s and can add a fun, playful touch to any outfit.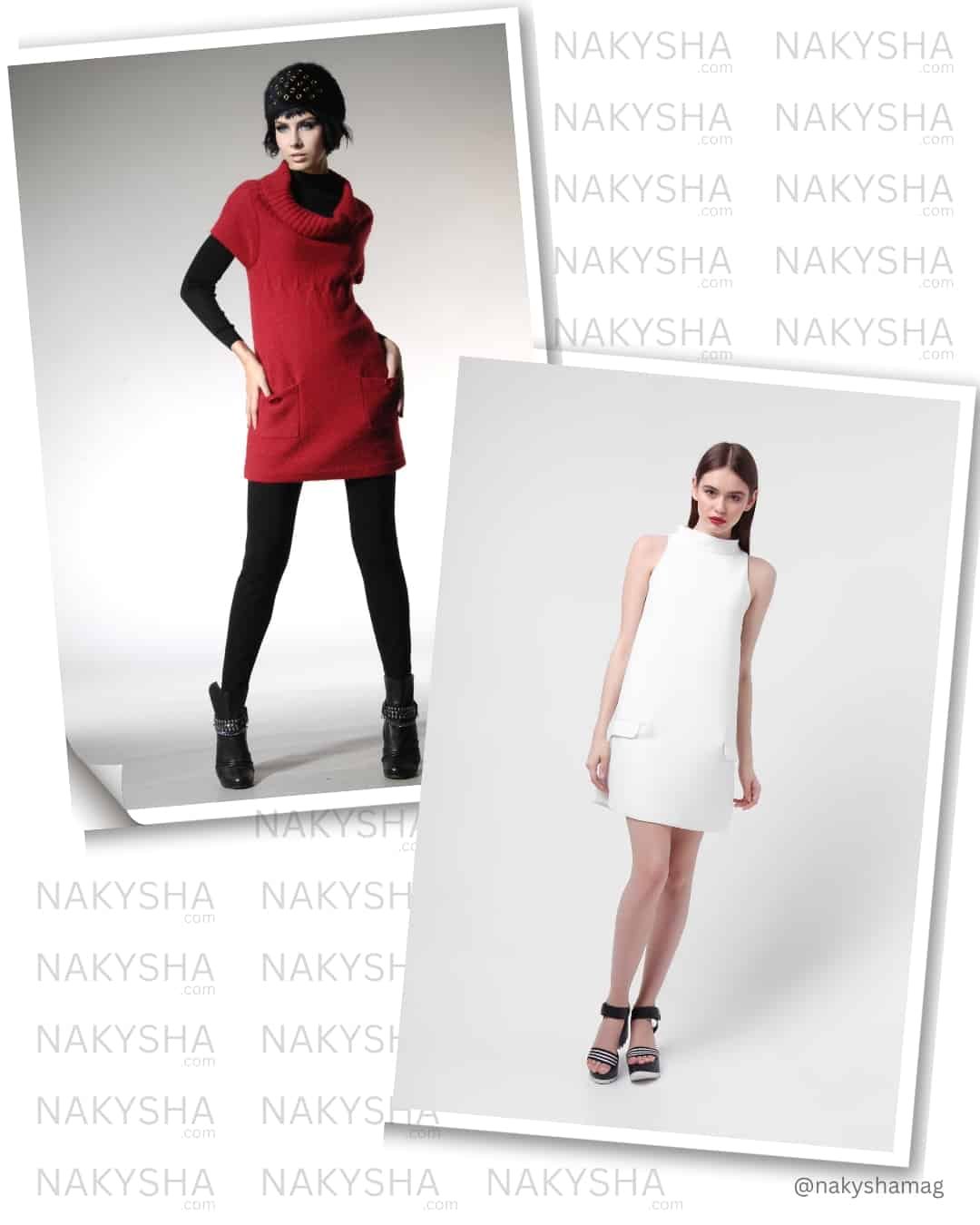 Tips for Blending 60s Fashion Elements into Modern Outfits
Baby Doll Dress in the 60s
Women of various ages and sizes wore baby-doll dresses with round necklines and tight waistlines. These adorable gowns came in a variety of designs and solids, as well as pastel and colorful colors.
Bell-Bottoms in the 60s
Bell bottoms were a fashion statement for hippies and a characteristic of the sixties era, derived from Navy uniforms. These wide-legged pants, popularized by Elvis Presley and Sonny and Cher, became immensely popular among the younger generations.
Bikinis in the 60s
The bikini was introduced in the early 1940s, but it gained popularity in the 1960s thanks to ladies like Jane Birkin and Bond girl Ursula Andress, who gave it their seal of approval. Many designers now offer current interpretations of the high-waisted designs popular in the era's swimwear, giving you a plethora of alternatives.
Boat or Bateau Necklines
Boat necklines are similar to regular necklines in that they go straight across the chest from shoulder to shoulder, but they are frequently higher. They were also seen on tiny dresses and casual blouses worn with mini skirts, in addition to being fashioned in the characteristic nautical 60s stripes. It was common for boat necklines to include a lace-up embellishment made of thick cord or ribbon.
Bold Prints in the 60s
Bold and striking prints were a staple of sixties fashion, and they were seen on a wide range of items. These bright and proud prints spanned from psychedelic designs to striking florals, tie-dye, strong stripes, and colorful checks, and were perfect for turning heads. Choose an eye-catching multicolor or black-and-white print dress, top, or matching set to embrace the trend now.
Braless Twiggy Style in 60s
Twiggy was a member of the 1960s fashion trend that promoted a more emancipated sense of style. Bras were replaced with modest camisoles, garters were replaced with stockings, and panties became increasingly rare. Twiggy was at the vanguard of the "less is more" push, as evidenced by her popular editorial spreads from the decade. Twiggy was fortunate in that she never needed a bra!
Cowl Back Necklines in the 60s
Cowl back necklines fall down and are cut on the bias, so there will be a lot of naturally "soft" drapes along the bottom edge. The cowl back neckline, which was generally designated for the front of a dress, was frequently utilized for knit dresses as well as more formal clothing for cocktail parties and get-togethers.
Colored Tights in the 60s
The color was not limited to dresses and tops in the 1960s. It also made an appearance on a pair of brightly colored stockings. Colored tights were fun and young alternative to stockings with suspenders, which were not suitable for wearing with miniskirts and short dresses. Today, you can get the look with a pair in a vibrant color like purple, orange, red, or yellow.
Flower Power in the 60s
Flowers were incredibly symbolic of the hippie movement, and they've been talked about so often that they've become a cliché, if not a joke. A flower, more than anything else, symbolized calm and love, and there were many of them.
Flower patches decorated skirts and trousers, while floral motifs were fashionable on tops and dresses. Flower images were painted on the face and real flowers were worn in the hair. In the face of the world's ugliness, hippies thought that it was vital to display as much natural beauty as possible.
Funnel Necklines in the 60s
In the 1960s, futurism was big, and that meant dresses with higher, funnel necklines for a stiffer, more professional style. Skirts crept even higher to counteract the effect of the high neckline.
The Nehru collar (an Asian-style collar that also stands up from the bodice) was a good substitute for women who couldn't pull off the traditional funnel shape and was in line with hippy aesthetics.
The looser funnel necklines were also interpreted as an ode to the stricter, more "space-aged" designers who favored more extreme runway looks.
Go-Go Boots in the 60s
Go-go boots were a popular footwear style in the 1960s. These shoes were generally white, low-heeled, and finished mid-calf when they were first introduced in the middle of the decade. However, the name has come to encompass a wide range of similar styles, including knee-high variations, different colors, and kitten-heeled designs. Pick your favorite to wear with a little skirt for a stylish vintage look.
Miniskirts in the 60s
The miniskirt made its debut in the 1960s and permanently transformed women's fashion. Conservatives were taken aback by the skirt's daringly short design, which allowed women to flaunt their legs in violation of the convention.
The small shirt is still a hugely fashionable piece of women's clothing nowadays. Pair it with sandals in the summer and knee-high boots in the winter to look as they did in the 1960s.
Plunging Necklines in the 60s
As the decade progressed, V-shaped, u-shaped, and asymmetrical plunging necklines became increasingly trendy. As skirts became shorter, the necklines became deeper, and this neckline never looked out of place with the varied accessories popular among 1960s women.
Rounded or Jewel Shape Necklines in the 60s
Traditional rounded necklines were still fashionable in the 1960s, especially among the "DIY" population who sewed their own dresses from home patterns.
To counterbalance the cut-and-sew design lines that made basic shifts seem relatively similar, these simple dresses were dressed in psychedelic, geometric, or whimsical fabrics. Basic outfits like these were frequently decorated with contrasting-colored political pins, brooches, or charms.
Shift Dresses in the 60s
Shift dresses were a trademark '60s style and a favorite of the decade's mods. These shapeless dresses, cut short with an A-line silhouette, were the perfect antidote to the restricted trends of prior years.
Shift dresses are still popular today, thanks to their stylish and comfortable design. For a vibrant '60s look, choose one with a bright color or a black color design.
Short Hot Pants in the 60s
Women of various ages and sizes wore baby-doll dresses with round necklines and tight waistlines. These adorable gowns came in a variety of designs and solids, as well as pastel and colorful colors.
Square Necklines in the 60s
Square necklines were popular in this decade's dresses, especially when the dress or blouse had long, voluminous sleeves and was paired with a pendant necklace.
Square-necked dresses with sheer fabric bell sleeves (such as lace or chiffon) were popular in the 1920s and can be found in a number of colors today, including light blue, purple, white, and mustard yellow.
Sweetheart Shape Necklines in the 60s
Sweetheart necklines, which are fashioned like a heart at the bust line, became popular in the early 1960s when outfits were still more formal than they were later in the decade.
Longer formal dresses in black and white were still worn for evening to-dos, replete with pearls and gloves, while early 1960s blouses in pique, wool crepe, and stiff cotton borrowed sweetheart trends.
Back and front waist ties, darts for shaping, and short sleeves were common features on tops with a more simple design.
Swanky Party Dress in the 60s
The 1950s style swing dress continued well into the 1960s, not just for daytime outfits, but for evening cocktail parties too. Swanky black, white, gold, or pastel party dresses in either the full-skirted swing style or slim pencil dress were sophisticated and less fussy than the '50s styles.
Hemlines were shortened to knee length while necklines rose up to more modest and simple round or boat necklines. Long empire waist column dresses were more formal than the shorter cocktail dress but equally swanky. Learn more about 60s cocktail/party dresses.
V-Backs Necklines in the 60s
In the 1960s, you might have chosen a dress with a v-style back and a double-breasted, collarless look in front if you needed to dress up. While these dresses became increasingly popular as the "Jackie O."
Aesthetics became more popular, but they never truly went out of style. Wearing this outfit belted was a must, and this style of the dip was seen in both day and evening ensembles.
Hair Styles in 60s Fashion
The hairstyles of the 1960s were both exciting and legendary. The decade created several memorable looks, from enormous bouffant styles and bohemian bangs to long hippy waves and stylish pixie cuts. Several of these daring looks are still very fashionable today. If you want to channel Brigitte Bardot's appearance, try curtain bangs or a Twiggy-style crop, or back-comb your typical wavy curls.
In the early half of the decade, beehive hairdos were all the rage. Twiggy and Mia Farrow popularized very short hairstyles. Hippies popularized this long, straight style in the late 1960s. The pageboy and the chin-length contour cut were also popular. The pillbox hat became fashionable almost exclusively as a result of Jacqueline Kennedy's impact as a style icon during the decade. 
Women's hair fashions grew quite big throughout the mid and late 1960s, and they used a lot of hair spray, as parodied in the musical Hairspray. Faces were tiny and doll-like when the volume was turned up high. As the decade continued, hair length grew from shoulder to chin and trimmed above the ears, only to plummet in the 1970s.
Makeups for 60s Style
Big eyes, pale lips, and matte complexions were all the rage in 1960s makeup. As a result, heavy, winging eyeliner was a popular trend throughout the decade.
But that wasn't the only way 1960s women made their eyes sparkle. Long, spidery lashes a la Twiggy, cool-toned blue eyeshadow, and bold-cut crease makeup were all hot trends.
The rest of the face was kept subtle with pale matte foundation, maintained natural brows, and nude lips, of course, with so much focus on the eyes.
Accessorizing for 60s Style
The 1960s saw a significant shift in jewelry trends. Glitzy gold motifs and feminine pearls were the order of the day at the start of the decade. However, as the decade progressed and mod fashion grew more popular, jewelry became more focused on eye-catching plastic creations. Pop art influenced these dramatic accessories, which included striking designs, geometric shapes, and vivid colors.
Women's jewelry was largely handcrafted or based on Native American or other nature-inspired designs. Beads, as well as any necklace with a peace sign, were extremely popular. Because music was such an important component of the hippie culture, jewelry that made music was in high demand.
Many women wore jangly ankle bracelets and some wore necklaces with bells as pendants. Because many hippies, especially those living on the warm west coast, preferred to go barefoot, the ankles garnered a lot of attention. Pedicures were not in vogue at the time.
What to wear to a 60s Party?
Mod and shift dresses, skirts paired with colorful tights, bright patterns, and prints, including tie-dye, go-go boots, and tiny skirts, were all popular in the 1960s. It was a decade that transformed women's fashion and was marked by a rebellious and youthful spirit.
Watch below video guide to get a complete view of different 60s-inspired outfit ideas.
Popular Clothing Brands in the 60s
Biba was the first high-fashion, low-cost clothing label aimed at youths, long before H&M, Topshop, or Forever 21. The drab, muddy color palette of brown, sepia, gray, and plum distinguishes the inexpensive couture replicas. Biba's swinging London vibe is defined by long, tight sleeves, short hemlines, and high shoulders.
Shop 60s Fashion Styles Today?
Check out the following stores if you're looking for vintage or reproduction 1960s women's apparel.
Rusty Zipper: The ultimate online destination for all things vintage. Shop by item of clothing or by decade.
Soulflower.com: You would find some cool hippie-inspired clothing.
Etsy: Because inventory is always changing on Etsy, you never know what you'll find, but you can find vintage and vintage-style dresses, 1960s patterns, play clothes (shorts and tops), suspender skirts, and more.
Amazon: Amazon is a great choice to find various 1960s-inspired outfits.
eBay: Last but not least, use eBay to search and bit on your must-have 60s fashion.
FAQs – 60s Fashion
What did women wear in the 60s?
For fashion, the 1960s were a fascinating and changing decade. Bold colors and prints were popular among women during the period, and they helped set the tone for current womenswear. With free-spirited hippie looks and fashion styles like mod and beatnik, there was a rebellious approach to clothes and a more relaxed aesthetic. Mini skirts, shift dresses, colored tights, and go-go boots were all key pieces.
How do you dress like a 60's hippie?
Choosing Hippie Clothes from the Sixties. Tie-dye or wear flowing tops. Tunics and caftans are examples of shirts with full sleeves that drape over the body in a highly comfortable and loose-fitting way. Tie-dye shirts and tank tops, as well as turtlenecks, are more options.
How do you dress in the 60s?
If you want to seem like you're from the 1960s, take inspiration from the major movements of the time, such as mod, beatnik, and hippie. Bold colors and unusual prints, such as floral, tie-dye, and checks, can also be worn.
A simple shift dress teamed with colorful tights or a tiny dress paired with go-go boots are two examples of outfits. There was a range of hairstyles available, ranging from pixie cuts to large bouffant styles to long waves. The eyes, natural brows, matte complexions, and soft nude lips were the centerpiece of the makeup.
What were some fashion trends in the 1960s?
Mod and shift dresses, skirts paired with colorful tights, bright patterns, and prints, including tie-dye, go-go boots, and tiny skirts, were all popular in the 1960s. It was a decade that transformed women's fashion and was marked by a rebellious and youthful spirit.
What fabrics were used in the 1960s?
Young designers eager to find fresh angles on existing forms were enamored by new, man-made materials in the 1960s. They took advantage of the promise of contemporary polymers and synthetic fibers — Perspex, PVC, polyester, acrylic, nylon, rayon, Spandex, and so on – to make easy-care, exciting ensembles.
What did girls wear in the 1960s?
In the early years of the 1960s, girls' clothes didn't look very different from what had been seen before. Then, over time, things changed. There was a huge demand for children's clothes in the 1960s because of the post-war baby boom. There were some things about girls' fashion that stood out during this time. Industry boomed because fewer parents were making their kids' clothes.
What Girls Didn't Wear in the 1960s?
Because the late 1960s hippie aesthetic is so ingrained in popular culture, it's considered that 1960s girls' apparel automatically reflected this trend. This was not the case; hippie clothing was mostly for teenagers and young adults, and they took care of assembling their ensembles from thrift store finds.
Manufacturers of children's apparel continued to use more conservative cuts and styles. Around the conclusion of the decade, girls could be seen wearing hippie-style bell-bottomed jeans with beads, flowers, or patches on them. Hippie clothing was hardly seen on younger children unless their parents were hippies themselves.
What do you wear to a 60's party?
The majority of clothes in the late 1960s were loose and comfy. Long skirts in earthy hues or with floral and paisley motifs, as well as peasant-style tops, will work for ladies. Caftans with lace-up necklines and long sleeves are also suitable.
What did housewives wear in the 60s?
In comparison to her 1950s predecessor, the 1960s housewife was more streamlined. Dress silhouettes were becoming more simple, gradually reducing down to the sheaths that would become synonymous with the decade. Colors were softer, and hairstyles were smoother, but the neckline game was still going strong. Betty's shirtwaist dress's lapels were spot on.
What was women's hair like in the 60s?
Hair was worn long for both sexes throughout the 1960s, although it became increasingly popular in the mid/late 1960s. Hair was not simply left down without styling during the first part of the 1960s, and it always looked sleek. To obtain a rounded bouffant, it could be worn with a little lift and backcombed at the crown.
What colors were popular in the 60s?
Green, gold, orange, and yellow were all the rage, appearing on everything from clothing to home décor to automobiles. Similar popular colors existed in previous decades, but in the 1960s, they were boosted to bright colors. For optimum impact, psychedelic hues were used in combination.
Were braids popular in the 60s?
Braids were extremely popular in the 1960s, and they came in a variety of designs and forms. Pigtail braids, braid crowns, ribbon braids, and loose ponytail plaits were all popular in the 1960s, as were more elaborate forms for nighttime events.
What were the styles of clothing popular in the 1960s?
In the late 1960s, ponchos, moccasins, love beads, peace signs, medallion necklaces, chain belts, polka dot-printed textiles, and long, puffy "bubble" sleeves were all trendy. Frayed bell-bottomed jeans, tie-dyed shirts, work shirts, Jesus sandals, and headbands were worn by both men and women.